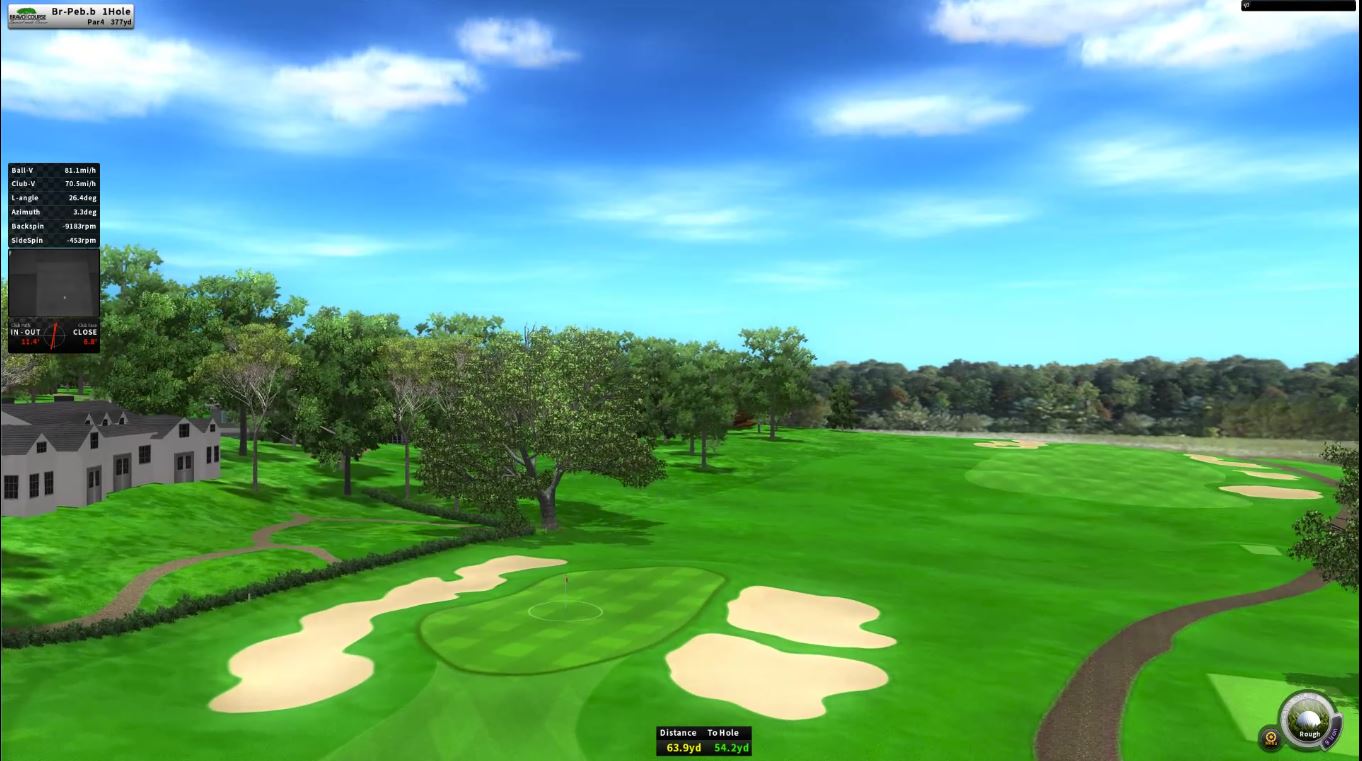 23 years of software delvelopment
Stroke Play
Tour around the world, challenge yourself and feel the scenery. We offer 140+ golf courses around the world including world famous Pebble Beach, St.Andrews, TPC Sawgrass, Augusta National, and more.
Driving Range
Practice and analyze your club, ball, and swing with the most accurate data reading and swing camera
Short Game Practice
Nearest to the pin
Work on your shots from any distance on any the course. Drag and drop the pin to preferred yardage on a course and practice iron shot, pitch shot & chip shot.
Driver practice
Longest Drive
Hit driver unlimited times on the course. Increase your yardage and improve accuracy
Putting Practice
You can practice PUTTING with our simulator. The most realistic putting simulation in the industry.
Rough and Bunker
Have you imagine rough & bunker shot with simulator?
Practice & play rough and bunker shots with optional real feel synthetic rough and bunker
Shot Statistics
Check your ball speed, club speed, trajectory, azimuth, back spin, and side spin.
Swing Analysis
Draw alignment lines of backswing, downswing, circles and angles with multiple colors to analyze your posture.See yourself and improve your swing, lower your score.
16 split images allow for more accurate analysis.
You can save the images to your computer or the web.
Impact Analysis
Impact analysis lets you evaluate exactly how you are striking the ball. This allows you to more easily and accurately analyze your ball striking. You can adjust your swing and see the immediate effect at the time of impact.
The beauty of the Bravo Golf Simulator is that you can analyze your clubhead path with real images all the way through the impact zone.
Online Match Play
We support real-time online golf matches. P2P networking technology with 1:1 authentication ensures real-time secure gameplay.
Play alongside family and friends in a different location
Bravo Golf App
The Bravo Golf app provides convenient access to various functions such as your swing video, score card, shot stats, etc